Sex and the City 2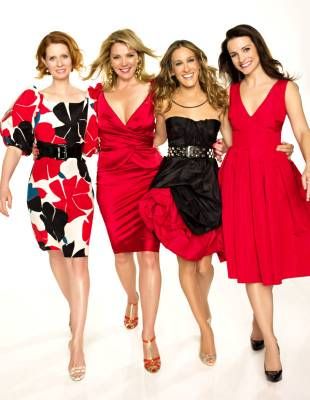 SATC fans this one is for you! Despite the horror reviews given to Sex and the City 2, I have to say I really enjoyed it! I laughed out loud, clapped my hands and threw my head back in response to the humor and outrageousness that only SATC could bring to the big screen. To be honest, I went there expecting not to like it. Although I am a huge SATC fan, I really hated these ads…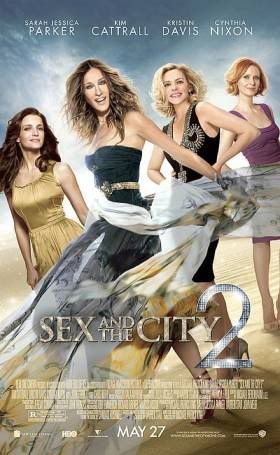 I just felt they were overly air brushed and cheesy. These ads did not do the movie justice. Yes, the movie was over the top, rich and glamorous but the whole "New Middle East experience" was to die for and the ads should have played more on that.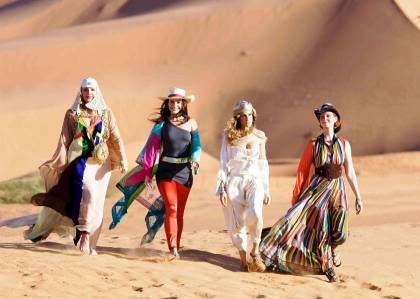 I don't believe in spoilers, so I won't give too much away. Samantha manages to work a public relations deal to get herself and the girls an all expense paid trip to Abu Dhabi. What starts out to be the trip of a life time, quickly turns sour when Samantha finds that public displays of kissing or sex are forbidden. Miranda turns out to be the fun and exciting one in the movie for a change, which was refreshing. She quits her job and invests her energy in exploring the Abu Dhabi culture. Charlotte finds herself relieved from her mommy duties, as Carrie is looking for a cure for what she fears will be the end of her and Mr. Big's exciting Marriage. In her search to find that sparkle in her life that once made her feel alive she runs into an old flame, AIDAN!!! <3
OMG he is just Gorgeous!!!!
What happens next? You have to watch to find out, but I promise you, if you're a fan you will not be disappointed. The only part of the movie which was horrible was the Karaoke scene but I definitely recommend this one!
As for myself I realized it's not a boyfriend I need but an Indian butler like Guarau..::wink, wink::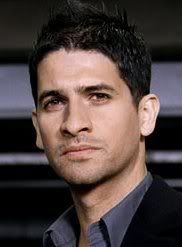 Lol…here are some pics of Zoe, Jona and I having our Pink Punk Cosmos before the SATC movie ^_^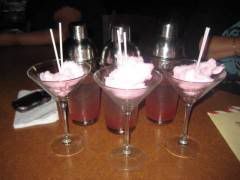 Pink Punk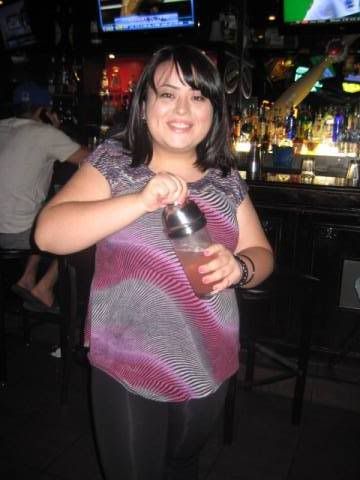 Shaken not stirred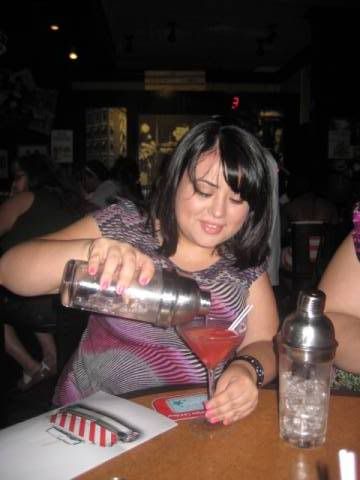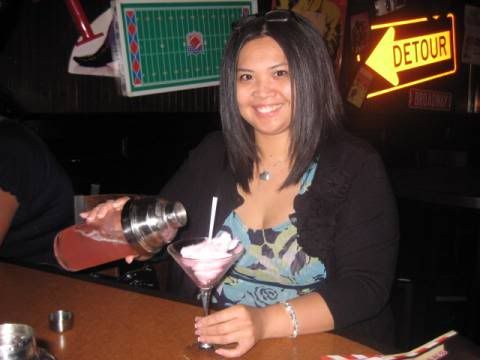 Yes, that is cotton candy
My sister Zoe and I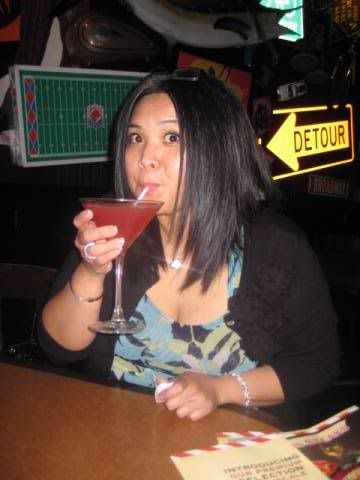 "Tasty" by bff Jona
A French Disappointment
As promised, I went to Park Slope with my friend Jona a little over a week ago to Café Moutarde, to check out one of the locations in which Julie/ Julia was filmed, and it was closed!!!! It turns out that it's under going renovations, which was very upsetting for me for a couple of reasons: 1) We were hungry and 2) this means the inside will now look different to when the movie was filmed :( I will give it another shot soon but I have to call and find out when they plan on reopening. So here are some pictures of my French disappointment: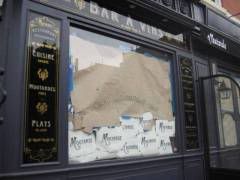 Closed :(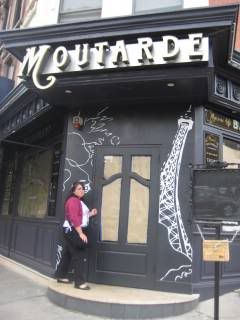 Locked Doors