Two hours of my life that I will never get back:
First of all, I would like to wish everyone a Happy New Year! I'm very excited to start a new year and especially love that feeling of being able to start over on a clean slate. I have a few New Year resolutions in mind and one pertaining to my blog. I would like to keep a list of ALL the movies I watch this year, when I watched it and how long the movie was. I want to calculate exactly how many movies I watch in a year. I don't have a number I want to hit, just curious to see how much time I spend watching movies. The reason this came to mind is because every time I watch a movie I really did not like I always say, "two hours of my life that I will never get back!" Which left me wondering, "How many hours of my life do I spend watching movies????" Too many, I'm sure. In any case, I'm going to find a way to keep this list on my blog and hope that I can keep it up all year.
A world to fear:
This one here is for my one and only brother-in-law… who insists that I watch horror flicks (including some B rated movies at times). Which I can tell you right now, I usually do not enjoy… but as usual, I can be a masochist and watch a scary movie anyway. Two nights ago I wanted to watch
The Orphan
, which I still have not seen and been wanting to see since it was in the theater, when along came the bother, I mean Brother-in-law and suggests that we watch
Drag Me to Hell
instead.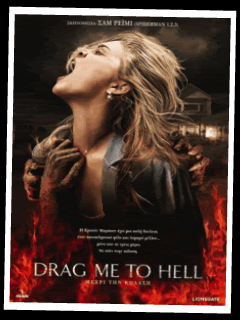 I cannot say that is was scary and kept me up at night but it was suspenseful and made me scream a good one the middle of it. I don't know what you know of Gypsies but BEWARE!! OK, I guess I can't speak for all gypsies, but I have yet to have a positive experience with one and this was no exception. The movie is a about a loan officer named Alison(Christine Brown) who, in a selfish act, denies a gypsy a chance at keeping her home by not approving a loan. In return, the Gypsy puts a curse on her, which is followed by a chain of creepy events in which she is haunted by evil spirits. Some of the scenes were ridiculous and more funny than scary. Director Sam Raimi told this story through interesting camera shots and his unique filming style and surely succeeded at grossing me out! If nothing else, he leaves you with a moral to the story: "If you can help someone in need, do it! Especially if it's some weird-old-creepy-looking gypsy lady!!"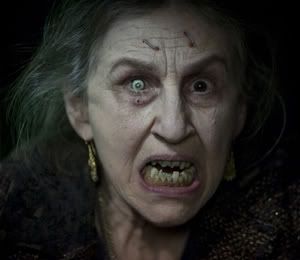 I'm not sure that I would recommend this one. It wasn't horrible but these kinds of scary movies leave me disappointed. This is definitely not
The Exorcism of Emily Rose
, which I still find to be one of the scariest films I have ever seen!
A World to love: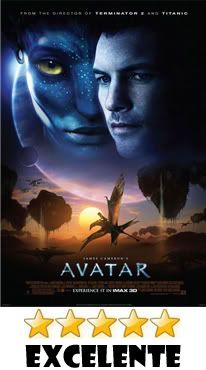 I finally got the chance to see
Avatar
which I absolutely loved! I loved the storyline and most of all the beautiful world of Pandora created by James Cameron, who interestingly enough had written this story many years ago. He had to literally wait for technology to catch up with his vision, so that he could create this world he had seen in his mind. Around the year 2005 and he finally felt ready to start and began his journey to tell us of a world unlike you and I have ever seen but would certainly love. Visually it was stimulating and wondrous!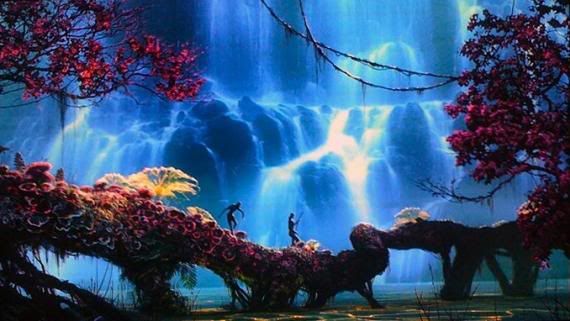 Avatar is a movie about a paraplegic marine veteran, Jake Sully (Sam Worthington), who goes on a mission to the world of Pandora, which is inhabited by the Na'vi people. The humans leading this mission want to remove the Na'vi humanoids from this land that is rich in valuable material. Lead by their greed, they succeed in destroying the peaceful land and culture of the Na'vi. The humans were able to synthetically make a Na'vi that could be linked and controlled by the human mind. This enables Jake to be able to walk again as he is linked to this his very own Avatar. He is sent out to a world that inhabits the most dangerous and unique creatures known to humans. The more he interacts with the native tribe and learns their ways, the more he falls in love with their culture and the lovely Neytiri. Ultimately, he has to choose between completing his mission lead by the greedy and heartless humans or betraying his own kind and protect the planet and the people of Pandora.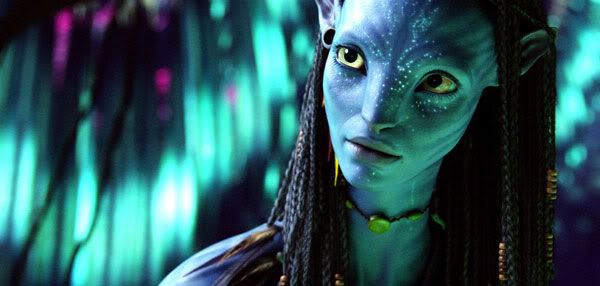 I highly recommend this film to all those fantasy lovers. I saw this movie in Real 3D and it was amazing! Not to mention "Sam Worthington"! Hello!!