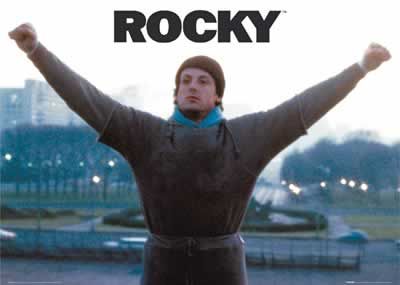 I took these pictures in Philadelphia, Pennsylvania at the famous steps that Rocky Balboa ran up. There are 72 steps to be exact, they can be seen in Rocky and its sequels II, III, IV and Rocky Balboa. The steps actually lead to the Philadelphia Museum of Art. Of course when I got there I ran up the steps and it's not as difficult as one may have imagined. I watched children and older folks run up the steps as well =) It was a snowy day but it was beautiful all the same.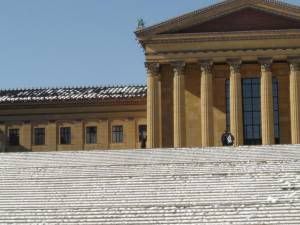 The steps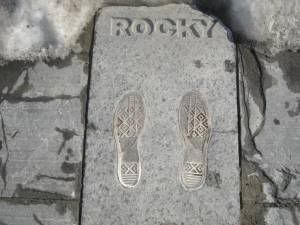 Rocky's Foot steps when you reach the top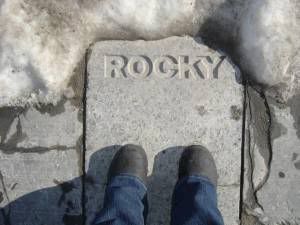 In the foot steps of a Champ! ;)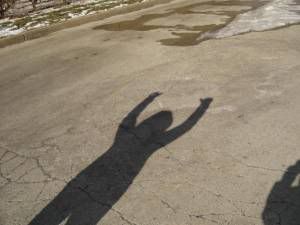 "Adrian"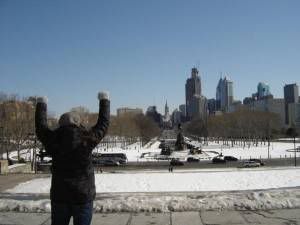 Victory is mine!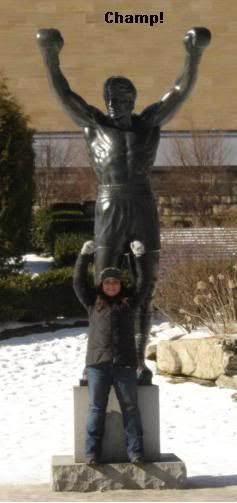 hahaha...that was a fun movie site too visit!!
Next I'm planning on going to the cafe in Carol Gardens where Julie/ Julia was filmed. I have a few more pictures to post of other Movies I've done. If you know of any cool places in New York where a movie was filmed, please let me know. I'm always looking for new spots.